VINEYARD SERVICES
Our Vineyard Services team provides world class viticultural consultancy packages to support vineyard operations. Our goal is to provide our clients with the best advice, supported by our highly skilled workforce and quality products sourced from all over the world.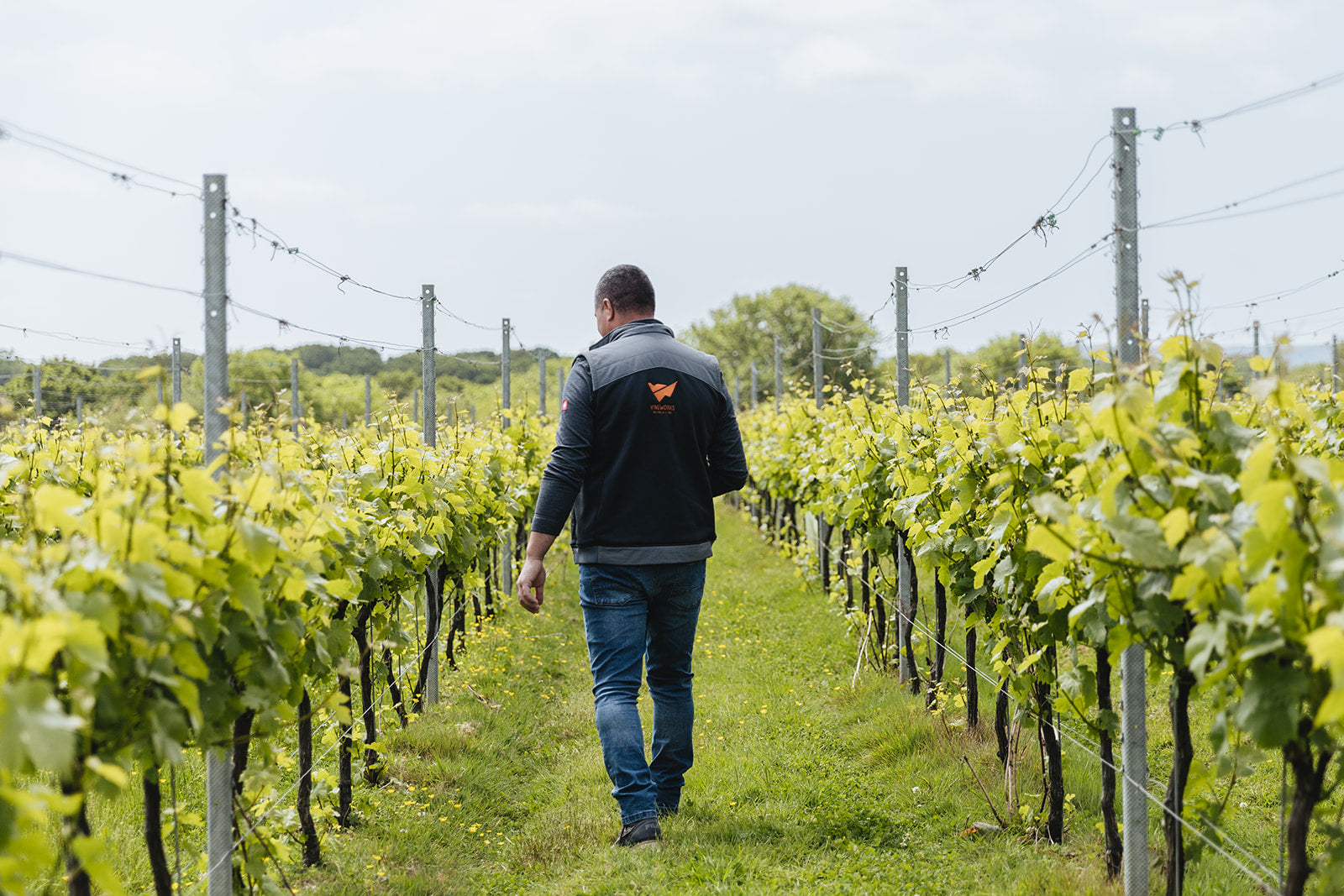 Our viticulturists have years of experience
Working in the UK as well as in some of the most prestigious producers in the UK and in many of the world's most famous wine growing regions. We work closely with our customers to add value wherever we can. Every operation we conduct is focused on maximising yield in an economically, environmentally and socially sustainable manner.
We offer distinct consultancy packages tailored to meet the varied needs of our clients - from the hands-off owner to those who require total vineyard support. If you feel there is anything extra you require (or elements you don't), please do let us know. All of our viticultural services clients will have access to VineWorks upskilling events, as well as regular newsletters with industry updates.
our packages

Management PRO

Is an in depth package that takes on the responsibility for the organisation and running of all vineyard operations. This package is designed for the vineyard owner looking for total support with the running of their site. With this package, our clients are able to leave all aspects of managing their
vineyard to VineWorks.

our packages

Viti SCOUT


Provides an in-depth package of support where we provide regular advice and guidance based on observations made at several visits across the season. This package is designed for the experienced farmer or vineyard owner who already has much of the resources required, but limited technical viticultural
knowledge or the time. With this package, our clients are able to leave the complete monitoring and analysis of the vineyard to VineWorks.

our packages

Viti COACHING

Is a tailored package for clients requiring a small number of  visits per season at key stages to provide advice and guidance on all aspects of the vineyard. The ultimate aim is to provide the client with the knowledge and confidence to run their vineyard independently within a few years. Advice and guidance from the Viti COACHING package can also be combined into a digital offering whereby support can be given remotely via video calling, photo sharing, etc.

our packages

Viti FOUNDATION

Is for customers who are planting with us for the first time. The package is designed to help new owners hit the ground running in their first season. We will assist the client in setting up the necessary vineyard infrastructure, as well as undertaking technical scouting visits and vineyard operations scheduling.
BUY YOUR VINEYARD SUPPLIES FROM US
We work with all types of clients, from large-scale and small-scale wine producers, to first time vineyard owners, and farmers looking to diversify their crop. We tailor our support to suit your needs. Contact us for an initial chat.