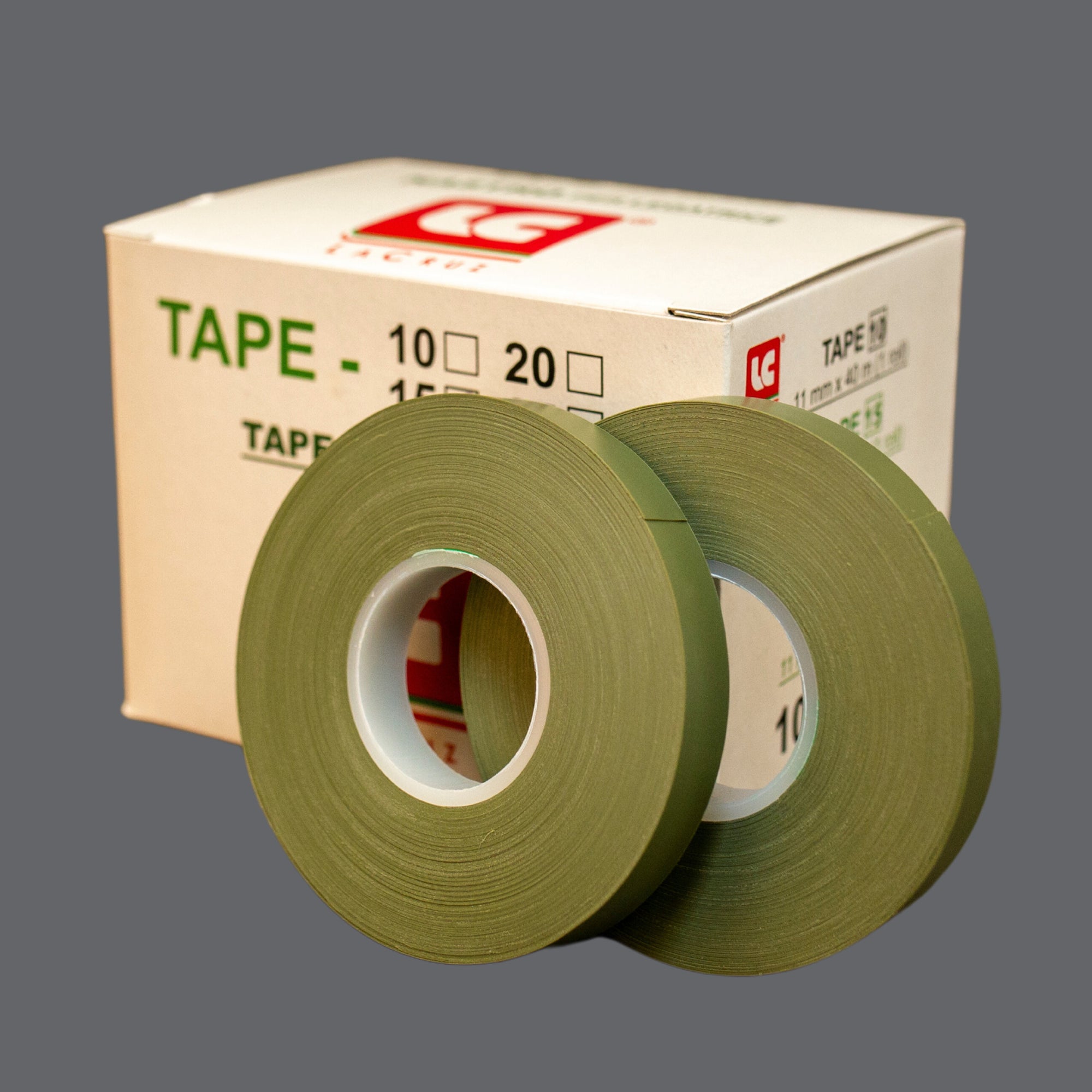 Max Tapener Standard PVC Tape
Box of 10 rolls - approximately 26m per roll. 
As your vines begin to grow out of the top of the tube, they become very susceptible to wind and mechanical damage. To protect your future trunks and ensure they lignify straight, we recommend using the Max Tapener range. These tools provide a quick and cost-effective way to secure your growing shoots to the vertical tutor for the duration of the growing season. The tape's flexibility allows the vine's green tissue to grow naturally without being restricted.

Max Tapener Standard PVC Tape is 0.15mm thick x 26m in length and the olive green colour blends in sympathetically with the vineyard. A minimal amount of tape is required to secure the vine to the rod with quick and easy installation.